BioHaven Presents: Biohaven Pharmaceuticals – Targeting Orphan Neurologic Indications and Other Neurological Pathways

CURE is delighted to kick-off its spring series Yale-Biohaven series with a presentation by Vlad Coric about the start and growth of his company Biohaven Pharmaceuticals. We welcome to this event students, faculty, start-ups, investors, growing companies and individuals interested in learning about the CT bioscience community.
Biohaven has licensed intellectual property from Yale U. Mass. General Hospital, Rutgers, Catalent, ALS Biopharma LLC and large pharmaceutical companies. The Company's first drug candidate, BHV-0223, is a novel formulation of a glutamate-modulating agent, being developed under FDA 505(b)(2) guidelines for Amyotrophic Lateral Sclerosis (or Lou Gehrig's disease). The FDA cleared the Company's IND for the agent in August 2015, and Biohaven has completed a pharmacokinetic study in humans and is planning to launch a pivotal bioequivalence study presently. Biohaven's second clinical compound, trigriluzole, is a New Molecular Entity for neurodegenerative diseases, neuropsychiatric disorders and potentially cancer indications. It is exciting that Biohaven completed an $80M financing in 4Q'16 to advance these programs. This positioned Biohaven among the top five series A private funding rounds of 2016, according to BioWorld Snapshots. In their business model, the Company plans to advance other approaches and is actively exploring licenses for additional compounds.
We will hear more about this at the event.
Host: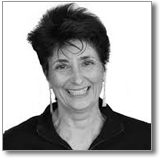 Susan Froshauer, Ph.D., President & CEO of CURE, President of CURE Innovations, LLC
Susan is an experienced scientist, mentor, entrepreneur and angel investor with skill at connecting academic expertise and technology with the commercial sector. Susan is involved with the Yale Entrepreneurial Institute, the CTNEXT funded group, SECT Tech, the Creative Arts Workshop and the Angel Investor Forum. Prior to joining CURE, Dr. Froshauer was Director of the Technology Exchange Portal at the University of Connecticut's Office of Economic Development. In this role Susan assisted Connecticut-based entrepreneurs and organizations with initiatives that train students, create jobs and contribute to economic development. She connected ideas with business expertise, business plans with investors and industry with scholars. Her passion and commitment is helping bioscience entrepreneurs build successful companies.
Speaker: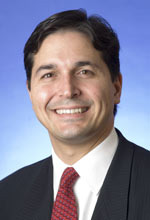 Vlad Coric, M.D.
Chief Executive Officer and Director, Biohaven Pharmaceuticals, Inc.
Dr. Coric has served as the chief executive officer and director of Biohaven since October 2015. Biohaven is a clinical-stage biopharmaceutical company with a portfolio of innovative, late-stage product candidates targeting neurological diseases, including rare disorders.  Dr. Coric has helped Biohaven raise over $100M since its inception, and investors include leading biotech funds such as Venrock, RA Capital Management, Vivo Capital, Aisling Capital, Rock Springs Capital, John W. Childs, Knoll Capital Management, Osage University Partners, Aperture Venture Partners, Connecticut Innovations, Greg Bailey and Litmore Capital.
Dr. Coric has more than 15 years of drug discovery and clinical development experience at Yale School of Medicine and Bristol-Myers Squibb. Within the pharmaceutical industry, Dr. Coric has expertise working across therapeutic areas including neuroscience, virology, oncology and immuno-oncology. Most recently, Dr. Coric was the immuno-oncology indication lead for neuro-oncology and glioblastoma. He has been involved in multiple drug development programs including marketed drugs such as ABILIFY® (aripiprazole; partial dopamine agonist), OPDIVO® (nivolumab; anti-PD1), YERVOY® (Ipilimumab; anti-CTLA-4), DAKLINZA® (daclatasvir; NS5A inhibitor) and SUNVEPRA® (asunaprevir; NS3 inhibitor). He has conducted numerous clinical trials in various illnesses including obsessive compulsive disorder, generalized anxiety disorder, major depression, schizophrenia, schizoaffective disorder, Alzheimer's disease, hepatocellular carcinoma, and glioblastoma. Dr. Coric was the first to report the therapeutic effects of the glutamate-modulating agent riluzole in neuropsychiatric disorders (Coric et al., 2003; 2005; Sanacora et al., 2004) and led the first clinical trial employing cerebrospinal fluid biomarkers to identity and enrich for patients with Prodromal Alzheimer's Disease while at Bristol-Myers Squibb (Coric et al 2015). Additionally, Dr. Coric spearheaded the design of and led the first global registrational trial using checkpoint inhibitors in glioblastoma. Dr. Coric is an Associate Clinical Professor of Psychiatry at the Yale School of Medicine and has over 50 peer-reviewed publications. He previously served as Chief of the Yale Clinical Neuroscience Research Unit, and Director of the Yale Obsessive-Compulsive Disorder Research Clinic. He has served as President of the Connecticut Psychiatric Society (an 800 member district branch of the American Psychiatric Association). Dr. Coric completed residency training at the Yale Psychiatry Residency Training Program, where he also served as the Program-Wide Chief Resident for the Yale Department of Psychiatry, and Chief Resident on the PTSD firm at the West-Haven Connecticut Veterans Administration Hospital. Dr. Coric earned his medical degree at Wake Forest University School of Medicine in North Carolina.
Sponsors: